COMPUTING DIVISION – EMBEDDED COMPUTING

STANDARD PRODUCTS
World class touch display computers designed in-house from the ground up with a 7yr supply guarantee
FAST TRACK TO MASS PRODUCTION
How many projects have you worked on where hardware and/or software development has been substantially delayed ?
How seemless was the integration of the industrial and mechanical design into your application ? Constantly working overtime due to the pressures and ever changing ideas from management and marketing department's ? Already gone through the pain of facing End of Life notices on colour TFT displays and other components ?
Save you and your company many months and hundreds of thousands of dollars with our cost effective and state of the art touch based user interface and enhanced embedded computing power solution.
Fast time to market, easy integration and low development risk
Industrial strength, reliable, production ready hardware and mechanical solution
Guaranteed 7 years supply.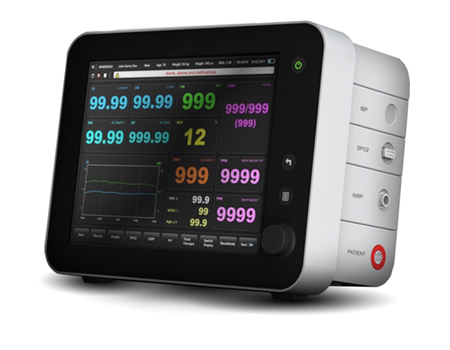 INTERFACES AND CONNECTORS
Quick Start Application Development
Lower Total Cost of Owneship (TCO)
Extend your own product portfolio with minor cost and risk
Fast track to mass production
Increases your value proposition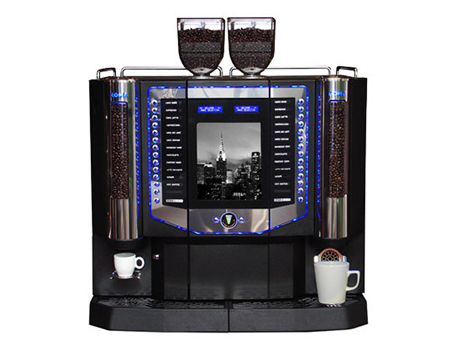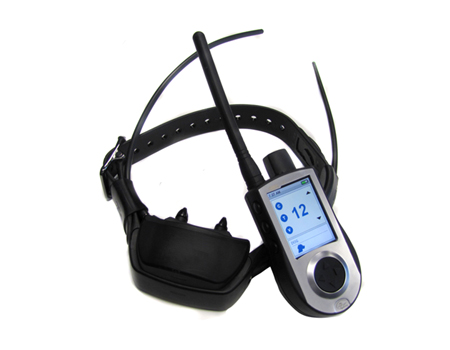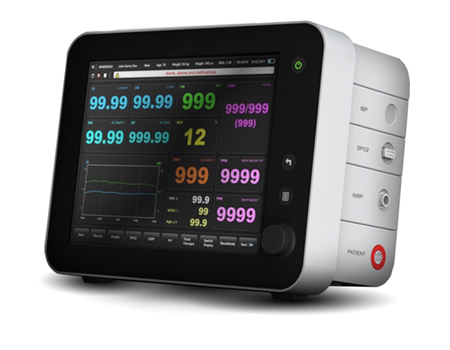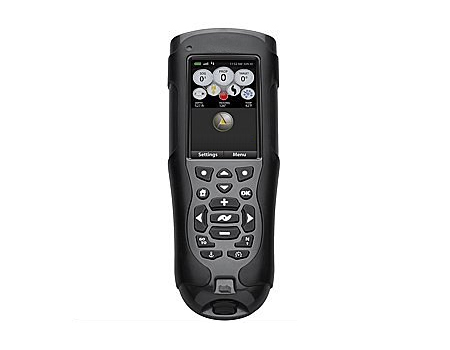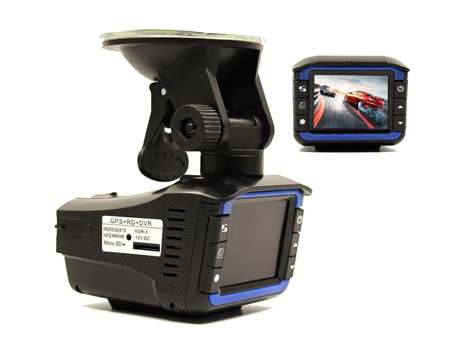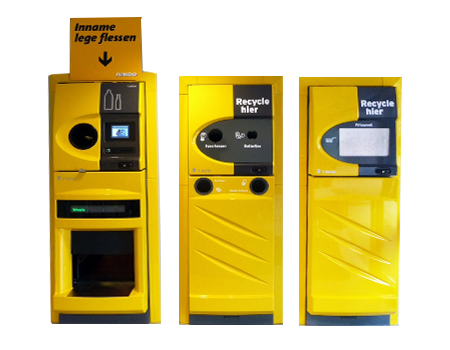 PRE-INTEGRATED AND SCALEABLE
The SDMs are designed for rapid implementation into industrial equipment, appliances, vending machines, medical and monitoring equipment, basically any application requiring an all-in-one mini computer solution, backed by a 7 year supply guarantee ! The SDM builds a color display, projected capacitive touch screen and embedded computer into a single component wrapped in a robust stainless steel housing ready for integration in your product. SDMs come with many standard interfaces and are configured with Linux or Windows Embedded CE ready for loading and running your applications. Built on a standard hardware and software platform you can then change TFT display sizes from 4.3- 15.4"
Mechanical Structure
The SDM assembly is built as a solid robust device protected by a stainless steel housing. All internal cables connecting the display and touch screen is protected by the housing. Solid lockable connectors are employed for external interfaces. The resulting device is very suitable for use in appliances and industrial grade products.
TFT LCD Color Displays
Our SDMs are equipped with different size high quality vibrant TFT LCD color displays utilizing LED backlight technology. Depending on the specific size we provide different resolutions, viewing modes (e.g. transmissive or transflective/sunlight readable, landscape or portrait mode with different viewing angles and backlight intensity. We have the ability to provide and adapt a standard SDM to alternative display types or to a customized version of a used display should our standard offering not satisfy your requirements.
Projected Capacitive Touch Panels – See Touch Technology
[smart-product id=1379 border=false width=300]Capacitive touch screens provide a high quality look and feel to an SDM. The high transparency touch screen glass is very resilient to dust and dirt providing excellent optical quality. Glass hardness for our capacitive touch screens is typically 6H or more making it ideal for use in most applications. Corning™ Gorilla glass is also available if required. All SDM versions with capacitive touch sensor support both single- and multi-touch modes of operation.
Resistive Touch Screens
Some SDMs come with cost effective 4 or 5-wire resistive touch technology.
Projected Capacitive Touch Panels
For capacitive touch screen based SDMs further protection of the touch screen and display with optically bonded hardened cover glass can be provided. Cover glass of different thicknesses and types can be supported. Display Enhancements There are a number of options for enhancing the optical properties of a display as well as it's environmental characteristics. Such enhancements include Anti-glare, Anti-Reflect, Anti-Smudge lens/cover glass surface finishes, as well as brighntess enhancement films, sunlight readable solutions including such technologies as Logic's CLEARBOND™ optical bonding technology.
Microcomputer (System-on-Module)
An ARM-based microcomputer in SOM format drives the SDM. The electronics is built employing a modular design providing flexibility and adaptability in supporting different display types, touch screens and external interfaces. The processor core of the microcomputer is a replaceable SOM which not only enables continued enhancement of the product range as technology advances, but upgrade of an existing SDM version as new processor modules are developed. SDM microcomputers:
DL-DM i-series
Freescale i.MX257 ARM926EJS SoC @ 400MHz
128MB DDR2 SRAM
2GB NAND Flash
Real Time Clock with re-chargeable backup battery
DL-DM x-series
Freescale i.MX535 Cortex-A8 SoC @ 1GHz
1GB DDR3 SRAM
4GB NAND Flash
Real Time Clock with re-chargeable backup battery
Board Support Package Software
The standard SDM board support package consist of: Das U-Boot bootloader. Linux kernel v.3 (or later) including drivers supporting available SDM interfaces. emDebian based embedded Linux file system with tools and utilities useful for development and production use. Drivers … Alternative BSPs (e.g. customized/different Linux files system, other operating systems) can be offered as a development service option.
Application Software
In general the SDM does not include software applications for dedicated products. However, the manufacturing service can include custom application installs during SDM production. As part of our development services we can also participate in application development for a specific product or provide a development service including design and development of a complete software solution. As part of our services to aid adaptation of our SDMs we provide demo applications and support of external application development.
Evaluation & Development Kit
The standard Smart Display Module (SDM) evaluation & development kits are available in various sizes starting at 4.3 inches. They can be used to evaluate suitability for use and integration of an SDM in existing or new product designs. They can also be used as a starting point for product design & implementation of solutions with color display and touch technology requirements.
The evaluation & development kits include:
The main technical tools provided for use in SDM selection and adaptation are provided as a combination of hardware and software delivered as package kits bundled with development and support services.
Smart display module
LCD TFT display, electronics & capacitive touch screen
Interface connectors
USB3 connector: Power, Ethernet, USB Host
MicroSD card
Micro USB connector: USB OTG
20 pin connector: RS232, I2C, SPI, CAN, PWM, GPIOs (Re-configurable to provide various interface options; i.e RS485, Dual CAN, serial port)
Standard Interface Expansion Board
Standard interface expansion board enables easy access to the standard interfaces of the 20-pin connector. The board includes;
DB9 RS-232 connector
18 pin header connector for additional interfaces.
LED's on every pin of the 18 pin connector
Pre-Installed Software
Linux based board support package including interface drivers
QT libraries for graphical user interface / application development
Communication clients & servers for application development: ftp, ssh, http
Package management software for system upgrade & application deployment
Demo applications
Virtual Host
Virtual host development machine download including tool chains and demos source code. For application software development and cross compiling a ready configured virtual Ubuntu host machine with compiler tool-chain and QT development environment pre-installed is available.
Power Cables
USB3 power and Ethernet cable
Power adapter
PRODUCT TABLE
DEVELOPER KITS: Display Modules with Capacitive Touch, Aluminium Mounting Frame
STATUS
PART #
MODEL
Development
100949
DEVELOPMENT KIT DIISPLAY MODULE DL-DM1010x ALU FRAME IPS 10.1" 550cd/m2 CAP TOUCH LF C

Module: Aluminium Mounting Frame, IPS Display 10.1", 1280x800, 550cd/m², Capacitive Touch mXT1066T2
Interfaces: USB2.0, Ethernet, MicroSD, Galvanic Isolated CAN-Bus, 2x Serial, I ² C, PWM and GPIO
Processor Board: DL-PM53, Processor: Freescale i.MX537, Memory DDR3: 1GB, eMMC Flash: 8GB, Boot: SPI Flash 2MB, HW Real-time Clock
Power: 10-30VDC
Development
101074
DEVELOPMENT KIT DISPLAY MODULE DL-DM900x ALU FRAME TFT 9.0" UWAT 550cd/m2 CAP TOUCH LF C
Module: Aluminium Mounting Frame, TFT Display 9.0", 800x480, UWAT Ultra-Wide Angle Technology, 550cd/m², Capacitive Touch mXT1066T2
Interfaces: USB2.0, Ethernet, MicroSD, Galvanic Isolated CAN-Bus, 2x Serial, I ² C, PWM and GPIO
Processor Board: DL-PM53, Processor: Freescale i.MX537, Memory DDR3: 1GB, eMMC Flash: 8GB, Boot: SPI Flash 2MB, HW Real-time Clock
Power: 10-30VDC
Development
101073
DEVELOPMENT KIT DISPLAY MODULE DL-DM900i ALU FRAME TFT 9.0" UWAT 550cd/m2 CAP TOUCH LF C
Module: Aluminium Mounting Frame, TFT Display 9.0", 800x480, UWAT Ultra-Wide Angle Technology, 550cd/m², Capacitive Touch mXT1066T2
Interfaces: USB2.0, Ethernet, MicroSD, Galvanic Isolated CAN-Bus, 2x Serial, I ² C, PWM and GPIO
Processor Board: DL-PM25, Processor: Freescale i.MX257, Memory DDR2: 128MB, NAND Flash: MLC 2GB, Boot: SPI Flash 2MB, HW Real-time Clock
Power: 10-30VDC
Module: Aluminium Mounting Frame, TFT Display 7.0", 800x480, UWAT Ultra-Wide Angle Technology, 550cd/m², Capacitive Touch mXT540e
Interfaces: USB2.0, Ethernet, MicroSD, Galvanic Isolated CAN-Bus, 2x Serial, I ² C, PWM and GPIO
Processor Board: DL-PM53, Processor: Freescale i.MX537, Memory DDR3: 1GB, eMMC Flash: 8GB, Boot: SPI Flash 2MB, HW Real-time Clock
Power: 10-30VDC
Active
100947
DEVELOPMENT KIT DISPLAY MODULE DL-DM700i ALU FRAME TFT 7.0" UWAT 550cd/m2 CAP TOUCH LF C
Interfaces: USB2.0, Ethernet, MicroSD, Galvanic Isolated CAN-Bus, 2x Serial, I ² C, PWM and GPIO
Processor Board: DL-PM25, Processor: Freescale i.MX257, Memory DDR2: 128MB, NAND Flash: MLC 2GB, Boot: SPI Flash 2MB, HW Real-time Clock
Power: 10-30VDC
Active
101185
DEVELOPMENT KIT DISPLAY MODULE DL-DM500x ALU FRAME TFT 5.0" UWAT 550cd/m2 CAP TOUCH LF C
Module: Aluminium Mounting Frame, TFT Display 5.0", 800x480, UWAT Ultra-Wide Angle Technology, 550cd/m², Capacitive Touch mXT540e
Processor Board: DL-PM53, Processor: Freescale i.MX537, Memory DDR3: 1GB, eMMC Flash: 8GB, Boot: SPI Flash 2MB, HW Real-time Clock
Power: 10-30VDC
Active
100946
DEVELOPMENT KIT DISPLAY MODULE DL-DM500i ALU FRAME TFT 5.0" UWAT 550cd/m2 CAP TOUCH LF C
Module: Aluminium Mounting Frame, TFT Display 5.0", 800x480, UWAT Ultra-Wide Angle Technology, 550cd/m², Capacitive Touch mXT540e
Interfaces: USB2.0, Ethernet, MicroSD, Galvanic Isolated CAN-Bus, 2x Serial, I ² C, PWM and GPIO
Power: 10-30VDC
Active
100945
DEVELOPMENT KIT DISPLAY MODULE DL-DM430i ALU FRAME TFT 4.3" UWAT 550cd/m2 CAP TOUCH LF C
Module: Aluminium Mounting Frame, TFT Display 4.3", 480x272, UWAT Ultra-Wide Angle Technology, 550cd/m², Capacitive Touch mXT224e
Interfaces: USB2.0, Ethernet, MicroSD, Galvanic Isolated CAN-Bus, 2x Serial, I ² C, PWM and GPIO
Processor Board: DL-PM25, Processor: Freescale i.MX257, Memory DDR2: 128MB, NAND Flash: MLC 2GB, Boot: SPI Flash 2MB, HW Real-time Clock
Power: 10-30VDC
Developer Kit accessory: Power Supply, Power Cable, 20-pin Interface Cable, DL-CB5 Developer Interface Board, USB&Ethernet Interface Cable
DEVELOPER KITS: Display Modules with Capacitive Touch, Frameless
STATUS
PART #
MODEL
Active
101279
DEVELOPMENT KIT DISPLAY MODULE DL-DM700i FRAMELESS TFT 7.0" UWAT 550cd/m2 CAP TOUCH LF C
Module: Frameless, TFT Display 7.0", 800x480, UWAT Ultra-Wide Angle Technology, 550cd/m², Capacitive Touch mXT540e
Interfaces: USB2.0, Ethernet, MicroSD, Galvanic Isolated CAN-Bus, 2x Serial, I ² C, PWM and GPIO
Processor Board: DL-PM25, Processor: Freescale i.MX257, Memory DDR2: 128MB, NAND Flash: MLC 2GB, Boot: SPI Flash 2MB, HW Real-time Clock
Power: 10-30VDC
Developer Kit accessory: Power Supply, Power Cable, 20-pin Interface Cable, DL-CB5 Developer Interface Board, USB&Ethernet Interface Cable
DEVELOPER KITS: Display Modules with Resistive Touch Panel
STATUS
PART #
MODEL
On hold
100965
DEVELOPMENT KIT DISPLAY MODULE DL-DM1500xr ALU FRAME TFT 15.0" INDUSTRIAL 400cd/m2 5-WIRE TOUCH LF C
Module: Aluminium Mounting Frame, TFT Display 15.0" Industrial, 1024x768, 400cd/m², 5-Wire Touch
Interfaces: USB2.0, Ethernet, MicroSD, Galvanic Isolated CAN-Bus, 2x Serial, I ² C, PWM and GPIO
Processor Board: DL-PM53, Processor: Freescale i.MX537, Memory DDR3: 1GB, eMMC Flash: 8GB, Boot: SPI Flash 2MB, HW Real-time Clock
Power: 10-30VDC
On hold
100964
DEVELOPMENT KIT DISPLAY MODULE DL-DM1040ir ALU FRAME TFT 10.4" 400cd/m2 4-WIRE TOUCH LF C
Module: Aluminium Mounting Frame, TFT Display 10.4" 800x600, 350cd/m², 4-Wire Touch
Interfaces: USB2.0, Ethernet, MicroSD, Galvanic Isolated CAN-Bus, 2x Serial, I ² C, PWM and GPIO
Processor Board: DL-PM25, Processor: Freescale i.MX257, Memory DDR2: 128MB, NAND Flash: MLC 2GB, Boot: SPI Flash 2MB, HW Real-time Clock
Power: 10-30VDC
Active
100963
DEVELOPMENT KIT DISPLAY MODULE DL-DM700ir ALU FRAME TFT 7.0" UWAT 550cd/m2 4-WIRE TOUCH LF C
Module: Aluminium Mounting Frame, TFT Display 7.0", 800x480, UWAT Ultra-Wide Angle Technology, 550cd/m², 4-Wire Touch
Interfaces: USB2.0, Ethernet, MicroSD, Galvanic Isolated CAN-Bus, 2x Serial, I ² C, PWM and GPIO
Processor Board: DL-PM25, Processor: Freescale i.MX257, Memory DDR2: 128MB, NAND Flash: MLC 2GB, Boot: SPI Flash 2MB, HW Real-time Clock
Power: 10-30VDC
Active
100962
DEVELOPMENT KIT DISPLAY MODULE DL-DM500ir ALU FRAME TFT 5.0" UWAT 550cd/m2 4-WIRE TOUCH LF C
Module: Aluminium Mounting Frame, TFT Display 5.0", 800x480, UWAT Ultra-Wide Angle Technology, 550cd/m², 4-Wire Touch
Interfaces: USB2.0, Ethernet, MicroSD, Galvanic Isolated CAN-Bus, 2x Serial, I ² C, PWM and GPIO
Processor Board: DL-PM25, Processor: Freescale i.MX257, Memory DDR2: 128MB, NAND Flash: MLC 2GB, Boot: SPI Flash 2MB, HW Real-time Clock
Power: 10-30VDC
Active
100961
DEVELOPMENT KIT DISPLAY MODULE DL-DM430ir ALU FRAME TFT 4.3" UWAT 550cd/m2 4-WIRE TOUCH LF C
Module: Aluminium Mounting Frame, TFT Display 4.3", 480x272, UWAT Ultra-Wide Angle Technology, 550cd/m², 4-Wire Touch
Interfaces: USB2.0, Ethernet, MicroSD, Galvanic Isolated CAN-Bus, 2x Serial, I ² C, PWM and GPIO
Processor Board: DL-PM25, Processor: Freescale i.MX257, Memory DDR2: 128MB, NAND Flash: MLC 2GB, Boot: SPI Flash 2MB, HW Real-time Clock
Power: 10-30VDC
Developer Kit accessory: Power Supply, Power Cable, 20-pin Interface Cable, DL-CB5 Developer Interface Board, USB&Ethernet Interface Cable
TOUCH DISPLAY COMPUTER with Capacitive Touch and Aluminium Mounting Frames
STATUS
PART #
MODEL
Active
100830
PRODUCT DISPLAY MODULE DL-DM1010x ALU FRAME IPS 10.1" 550cd/m2 CAP TOUCH LF C
Module: Aluminium Mounting Frame, IPS Display 10.1", 1280x800, 550cd/m², Capacitive Touch mXT1066T2
Interfaces: USB2.0, Ethernet, MicroSD, Galvanic Isolated CAN-Bus, 2x Serial, I ² C, PWM and GPIO
Processor Board: DL-PM53, Processor: Freescale i.MX537, Memory DDR3: 1GB, eMMC Flash: 8GB, Boot: SPI Flash 2MB, HW Real-time Clock
Power: 10-30VDC
Active
101072
PRODUCT DISPLAY MODULE DL-DM900x ALU FRAME TFT 9.0" UWAT 550cd/m2 CAP TOUCH LF C
Module: Aluminium Mounting Frame, TFT Display 9.0", 800x480, UWAT Ultra-Wide Angle Technology, 550cd/m², Capacitive Touch mXT1066T2
Interfaces: USB2.0, Ethernet, MicroSD, Galvanic Isolated CAN-Bus, 2x Serial, I ² C, PWM and GPIO
Processor Board: DL-PM53, Processor: Freescale i.MX537, Memory DDR3: 1GB, eMMC Flash: 8GB, Boot: SPI Flash 2MB, HW Real-time Clock
Power: 10-30VDC
Active
101069
PRODUCT DISPLAY MODULE DL-DM900i ALU FRAME TFT 9.0" UWAT 550cd/m2 CAP TOUCH LF C
Module: Aluminium Mounting Frame, TFT Display 9.0", 800x480, UWAT Ultra-Wide Angle Technology, 550cd/m², Capacitive Touch mXT1066T2
Interfaces: USB2.0, Ethernet, MicroSD, Galvanic Isolated CAN-Bus, 2x Serial, I ² C, PWM and GPIO
Processor Board: DL-PM25, Processor: Freescale i.MX257, Memory DDR2: 128MB, NAND Flash: MLC 2GB, Boot: SPI Flash 2MB, HW Real-time Clock
Power: 10-30VDC
Active
100870
PRODUCT DISPLAY MODULE DL-DM700x ALU FRAME TFT 7.0" UWAT 550cd/m2 CAP TOUCH LF C
Module: Aluminium Mounting Frame, TFT Display 7.0", 800x480, UWAT Ultra-Wide Angle Technology, 550cd/m², Capacitive Touch mXT540e
Interfaces: USB2.0, Ethernet, MicroSD, Galvanic Isolated CAN-Bus, 2x Serial, I ² C, PWM and GPIO
Processor Board: DL-PM53, Processor: Freescale i.MX537, Memory DDR3: 1GB, eMMC Flash: 8GB, Boot: SPI Flash 2MB, HW Real-time Clock
Power: 10-30VDC
Active
100829
PRODUCT DISPLAY MODULE DL-DM700i ALU FRAME TFT 7.0" UWAT 550cd/m2 CAP TOUCH LF C
Module: Aluminium Mounting Frame, TFT Display 7.0", 800x480, UWAT Ultra-Wide Angle Technology, 550cd/m², Capacitive Touch mXT540e
Interfaces: USB2.0, Ethernet, MicroSD, Galvanic Isolated CAN-Bus, 2x Serial, I²C, PWM and GPIO
Processor Board: DL-PM25, Processor: Freescale i.MX257, Memory DDR2: 128MB, NAND Flash: MLC 2GB, Boot: SPI Flash 2MB, HW Real-time Clock
Power: 10-30VDC
Active
101186
PRODUCT DISPLAY MODULE DL-DM500x ALU FRAME TFT 5.0" UWAT 550cd/m2 CAP TOUCH LF C
Module: Aluminium Mounting Frame, TFT Display 5.0", 800x480, UWAT Ultra-Wide Angle Technology, 550cd/m², Capacitive Touch mXT540e
Interfaces: USB2.0, Ethernet, MicroSD, Galvanic Isolated CAN-Bus, 2x Serial, I ² C, PWM and GPIO
Processor Board: DL-PM53, Processor: Freescale i.MX537, Memory DDR3: 1GB, eMMC Flash: 8GB, Boot: SPI Flash 2MB, HW Real-time Clock
Power: 10-30VDC
Active
100828
PRODUCT DISPLAY MODULE DL-DM500i ALU FRAME TFT 5.0" UWAT 550cd/m2 CAP TOUCH LF C
Module: Aluminium Mounting Frame, TFT Display 5.0", 800x480, UWAT Ultra-Wide Angle Technology, 550cd/m², Capacitive Touch mXT540e
Interfaces: USB2.0, Ethernet, MicroSD, Galvanic Isolated CAN-Bus, 2x Serial, I ² C, PWM and GPIO
Processor Board: DL-PM25, Processor: Freescale i.MX257, Memory DDR2: 128MB, NAND Flash: MLC 2GB, Boot: SPI Flash 2MB, HW Real-time Clock
Power: 10-30VDC
Active
100950
PRODUCT DISPLAY MODULE DL-DM430i ALU FRAME TFT 4.3" UWAT 550cd/m2 CAP TOUCH LF C
Module: Aluminium Mounting Frame, TFT Display 4.3", 480x272, UWAT Ultra-Wide Angle Technology, 550cd/m², Capacitive Touch mXT224e
Interfaces: USB2.0, Ethernet, MicroSD, Galvanic Isolated CAN-Bus, 2x Serial, I ² C, PWM and GPIO
Processor Board: DL-PM25, Processor: Freescale i.MX257, Memory DDR2: 128MB, NAND Flash: MLC 2GB, Boot: SPI Flash 2MB, HW Real-time Clock
Power: 10-30VDC
TOUCH DISPLAY COMPUTER with Capacitive Touch and 4mm Safety Glass
STATUS
PART #
MODEL
Active
100833
PRODUCT DISPLAY MODULE DL-DM1010x ALU FRAME IPS 10.1" 550cd/m2 CAP TOUCH 4mm SAFETY GLASS LF C
Module: Aluminium Mounting Frame, IPS Display 10.1", 1280x800, 550cd/m², Capacitive Touch mXT1066T2
Protection: Optically bonded 4mm Safety Glass
Interfaces: USB2.0, Ethernet, MicroSD, Galvanic Isolated CAN-Bus, 2x Serial, I ² C, PWM and GPIO
Processor Board: DL-PM53, Processor: Freescale i.MX537, Memory DDR3: 1GB, eMMC Flash: 8GB, Boot: SPI Flash 2MB, HW Real-time Clock
Power: 10-30VDC
Active
100871
PRODUCT DISPLAY MODULE DL-DM700x ALU FRAME TFT 7.0" UWAT 550cd/m2 CAP TOUCH 4mm SAFETY GLASS LF C
Module: Aluminium Mounting Frame, TFT Display 7.0", 800x480, UWAT Ultra-Wide Angle Technology, 550cd/m², Capacitive Touch mXT540e
Protection: Optically bonded 4mm Safety Glass
Interfaces: USB2.0, Ethernet, MicroSD, Galvanic Isolated CAN-Bus, 2x Serial, I ² C, PWM and GPIO
Processor Board: DL-PM53, Processor: Freescale i.MX537, Memory DDR3: 1GB, eMMC Flash: 8GB, Boot: SPI Flash 2MB, HW Real-time Clock
Power: 10-30VDC
Active
100832
PRODUCT DISPLAY MODULE DL-DM700i ALU FRAME TFT 7.0" UWAT 550cd/m2 CAP TOUCH 4mm SAFETY GLASS LF C
Module: Aluminium Mounting Frame, TFT Display 7.0", 800x480, UWAT Ultra-Wide Angle Technology, 550cd/m², Capacitive Touch mXT540e
Protection: Optically bonded 4mm Safety Glass
Interfaces: USB2.0, Ethernet, MicroSD, Galvanic Isolated CAN-Bus, 2x Serial, I²C, PWM and GPIO
Processor Board: DL-PM25, Processor: Freescale i.MX257, Memory DDR2: 128MB, NAND Flash: MLC 2GB, Boot: SPI Flash 2MB, HW Real-time Clock
Power: 10-30VDC
Active
101314
PRODUCT DISPLAY MODULE DL-DM500x ALU FRAME TFT 5.0" UWAT 550cd/m2 CAP TOUCH 4mm SAFETY GLASS LF C
Module: Aluminium Mounting Frame, TFT Display 5.0", 800x480, UWAT Ultra-Wide Angle Technology, 550cd/m², Capacitive Touch mXT540e
Protection: Optically bonded 4mm Safety Glass
Interfaces: USB2.0, Ethernet, MicroSD, Galvanic Isolated CAN-Bus, 2x Serial, I ² C, PWM and GPIO
Processor Board: DL-PM53, Processor: Freescale i.MX537, Memory DDR3: 1GB, eMMC Flash: 8GB, Boot: SPI Flash 2MB, HW Real-time Clock
Power: 10-30VDC
Active
100831
PRODUCT DISPLAY MODULE DL-DM500i ALU FRAME TFT 5.0" UWAT 550cd/m2 CAP TOUCH 4mm SAFETY GLASS LF C
Module: Aluminium Mounting Frame, TFT Display 5.0", 800x480, UWAT Ultra-Wide Angle Technology, 550cd/m², Capacitive Touch mXT540e
Protection: Optically bonded 4mm Safety Glass
Interfaces: USB2.0, Ethernet, MicroSD, Galvanic Isolated CAN-Bus, 2x Serial, I ² C, PWM and GPIO
Processor Board: DL-PM25, Processor: Freescale i.MX257, Memory DDR2: 128MB, NAND Flash: MLC 2GB, Boot: SPI Flash 2MB, HW Real-time Clock
Power: 10-30VDC
TOUCH DISPLAY COMPUTER with Resistive Touch Panel with Aluminium Mounting Frame
STATUS
PART #
MODEL
Development
100835
PRODUCT DISPLAY MODULE DL-DM1500xr ALU FRAME TFT 15.0" INDUSTRIAL 400cd/m2 5-WIRE TOUCH LF C
Module: Aluminium Mounting Frame, TFT Display 15.0" Industrial, 1024x768, 400cd/m², 5-Wire Touch
Interfaces: USB2.0, Ethernet, MicroSD, Galvanic Isolated CAN-Bus, 2x Serial, I ² C, PWM and GPIO
Processor Board: DL-PM53, Processor: Freescale i.MX537, Memory DDR3: 1GB, eMMC Flash: 8GB, Boot: SPI Flash 2MB, HW Real-time Clock
Power: 10-30VDC
Development
100932
PRODUCT DISPLAY MODULE DL-DM1040ir ALU FRAME TFT 10.4" 400cd/m2 4-WIRE TOUCH LF C
Module: Aluminium Mounting Frame, TFT Display 10.4" 800x600, 350cd/m², 4-Wire Touch
Interfaces: USB2.0, Ethernet, MicroSD, Galvanic Isolated CAN-Bus, 2x Serial, I ² C, PWM and GPIO
Processor Board: DL-PM25, Processor: Freescale i.MX257, Memory DDR2: 128MB, NAND Flash: MLC 2GB, Boot: SPI Flash 2MB, HW Real-time Clock
Power: 10-30VDC
Development
101258
PRODUCT DISPLAY MODULE DL-DM1010xi ALU FRAME IPS 10.1" 350cd/m2 4-WIRE TOUCH LF C
Module: Aluminium Mounting Frame, IPS Display 10.1", 1280x800, 550cd/m², 4-Wire Touch
Interfaces: USB2.0, Ethernet, MicroSD, Galvanic Isolated CAN-Bus, 2x Serial, I ² C, PWM and GPIO
Processor Board: DL-PM53, Processor: Freescale i.MX537, Memory DDR3: 1GB, eMMC Flash: 8GB, Boot: SPI Flash 2MB, HW Real-time Clock
Power: 10-30VDC
Active
101259
PRODUCT DISPLAY MODULE DL-DM700xr ALU FRAME TFT 7.0" UWAT 550cd/m2 4-WIRE TOUCH LF C
Module: Aluminium Mounting Frame, TFT Display 7.0", 800x480, UWAT Ultra-Wide Angle Technology, 550cd/m², 4-Wire Touch
Interfaces: USB2.0, Ethernet, MicroSD, Galvanic Isolated CAN-Bus, 2x Serial, I ² C, PWM and GPIO
Processor Board: DL-PM53, Processor: Freescale i.MX537, Memory DDR3: 1GB, eMMC Flash: 8GB, Boot: SPI Flash 2MB, HW Real-time Clock
Power: 10-30VDC
Active
100834
PRODUCT DISPLAY MODULE DL-DM700ir ALU FRAME TFT 7.0" UWAT 550cd/m2 4-WIRE TOUCH LF C
Module: Aluminium Mounting Frame, TFT Display 7.0", 800x480, UWAT Ultra-Wide Angle Technology, 550cd/m², 4-Wire Touch
Interfaces: USB2.0, Ethernet, MicroSD, Galvanic Isolated CAN-Bus, 2x Serial, I ² C, PWM and GPIO
Processor Board: DL-PM25, Processor: Freescale i.MX257, Memory DDR2: 128MB, NAND Flash: MLC 2GB, Boot: SPI Flash 2MB, HW Real-time Clock
Power: 10-30VDC
Active
100933
PRODUCT DISPLAY MODULE DL-DM500ir ALU FRAME TFT 5.0" UWAT 550cd/m2 4-WIRE TOUCH LF C
Module: Aluminium Mounting Frame, TFT Display 5.0", 800x480, UWAT Ultra-Wide Angle Technology, 550cd/m², 4-Wire Touch
Interfaces: USB2.0, Ethernet, MicroSD, Galvanic Isolated CAN-Bus, 2x Serial, I ² C, PWM and GPIO
Processor Board: DL-PM25, Processor: Freescale i.MX257, Memory DDR2: 128MB, NAND Flash: MLC 2GB, Boot: SPI Flash 2MB, HW Real-time Clock
Power: 10-30VDC
Active
100934
PRODUCT DISPLAY MODULE DL-DM430ir ALU FRAME TFT 4.3" UWAT 550cd/m2 4-WIRE TOUCH LF C
Module: Aluminium Mounting Frame, TFT Display 4.3", 480x272, UWAT Ultra-Wide Angle Technology, 550cd/m², 4-Wire Touch
Interfaces: USB2.0, Ethernet, MicroSD, Galvanic Isolated CAN-Bus, 2x Serial, I ² C, PWM and GPIO
Processor Board: DL-PM25, Processor: Freescale i.MX257, Memory DDR2: 128MB, NAND Flash: MLC 2GB, Boot: SPI Flash 2MB, HW Real-time Clock
Power: 10-30VDC
MARINE TOUCH DISPLAY COMPUTER
STATUS
PART #
MODEL
Custom
101038
PRODUCT DISPLAY MODULE DL-DM1010x ALU FRAME MARINE IPS 10.1" 550cd/m2 CAP TOUCH LF I
Marine
Aluminium Housing, IPS Display 10.1", 1280X800, 550cd/m², Capacitive Touch mXT1066T2, Galvanic Isolated CAN-BUS NMEA2000, Galvanic Isolated GPIO
Interfaces: Marine NMEA2000, Marine Ethernet, Marine USB, Marine 8x GPIO, Marine Power
Processor Board: DL-PM53, Processor: i.MX53, Memory DD3: 1GB, eMMC Flash: 8GB, Boot: SPI Flash 2MB, HW Real-time Clock
Base Board: Power 8-32V, ISO-7637 Load Dump, Transient, over-voltage and reverse voltage protection
ACCESSORIES
STATUS
PART #
MODEL
0
100385
ME POWER SUPPLY AC100-250V 50-60Hz NEMA1-15 WALLMOUNT DC5.0V 2.1A USB-A BLACK LF C
0
100462
ME CABLE USB3.0 MICRO-B to USB2.0 TYPE-A UL2725 and RJ45 UL2835 L=2000mm Black LF C
0
100694
ME CABLE USB3.0 MICRO-B to USB2.0 TYPE-A UL2725 AWG28-1P AWG20-2C ADB L=2000mm Black LF C